Beurteaux (Australia) Pty Ltd HENDERSON, Australia

Beurteaux supplies marine seating solutions for the Fast Ferry Industry throughout the world. Beurteaux seating solutions and accessories have been fitted to over 900 vessels throughout the world. A family company established in 1954, Beurteaux has built up a reputation as a reliable supplier to the marine industry. Beurteaux are considered world leaders in the development of testing techniques and procedures to meet the increasing demands of passenger comfort and safety requirements for modern High Speed Craft. Beurteaux confidently send their products anywhere in the world for builders and operators to install. Beurteaux continue to invest in the future of marine seating and set new standards in design and service.
Ocean Traveller
The Krue DSG

unselect all/select all
You have 0 products selected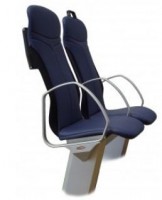 Extra light 'eco friendly' seating is constructed using our strong,light weight framing combined with a removable season cover fitted over a mesh base cover.
marine ferry seatings
Send enquiry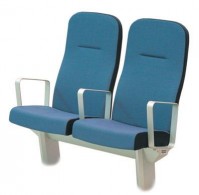 Designed specifically for fast ferries, this lightweight seat optimises strength and safety using aluminium framing and high quality foams.